Moscow 4 days / 3 nights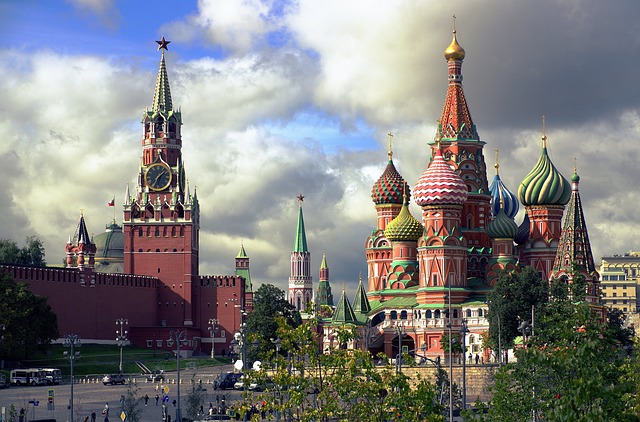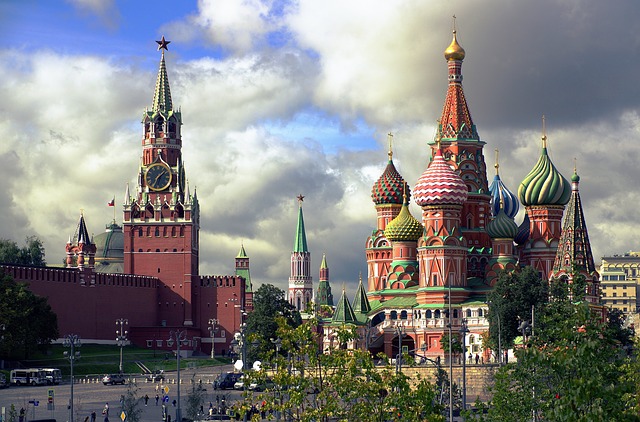 Day 1 Moscow
Arrival to Moscow.
Transfer to hotel.
Accommodation at the hotel (standard check-in time at 14:00)
Day 2 Moscow (B/L)
Breakfast at the hotel.
10:00 AM from hotel
City tour (Including Red Square, Kremlin, Cathedral of Christ the Savior, Vorobiovy Gory (Sparrow Hills) and other major landmarks. No entrances included)
Lunch
Moscow Metro is one of the most beautiful and unique subway systems in the world. On this tour, you will discover the most famous stations of the Moscow metro.
Visit Old Arbat street (or simply Arbat) – one of oldest and most popular walking streets. Since 1986 Arbat Street is fully pedestrian and attracts artists and performers of different kinds, tourists and locals – everyone can find something interesting there.
Day 3 Moscow (B/L)
Breakfast at the hotel
10:00 AM from hotel
Visit Red square – the country's main square, it is one of the most recognized Russian symbols, along with the Kremlin (which eastern wall boarders it) and St. Basil Cathedral (which actually stands at it)
Visit Moscow Kremlin, initially built in the 14th century, is a large, red-walled fortress in the very center of Moscow. The Kremlin's walls house religious icons like Assumption Cathedral, Archangel's and Annunciation Cathedrals, and the Patriarch's Palace. The Kremlin is also the residence of the President of the Russian Federation.
Lunch
Visit The State Tretyakov Gallery is an art gallery in Moscow, the foremost depository of Russian fine art in the world.
The gallery's history starts in 1856 when the Moscow merchant Pavel Mikhailovich Tretyakov acquired works by Russian artists of his day with the aim of creating a collection, which might later grow into a museum of national art. In 1892, Tretyakov presented his already famous collection of approximately 2,000 works (1,362 paintings, 526 drawings, and 9 sculptures) to the Russian nation.
Day 4 Moscow
Breakfast at the hotel.
Check-out from hotel before 12:00
Transfer to the railway station // airport.
Golden Ring extension:
SUPPLEMENT for Golden Ring extension: Rates in USD in DBL/TWN room
Commissionable rates
| | | | | | | |
| --- | --- | --- | --- | --- | --- | --- |
| Dates | 25 Mar | 29 April | 27 May; 1 July | 15; 29 July; 12; 19 Aug | 16 Sept | 14 Oct |
| DBL/TWN p/pax | 465 $ | 475 $ | 545 $ | 545 $ | 545 $ | 475 $ |
| SGL supplement | 125 $ | 125 $ | 135 $ | 135 $ | 135 $ | 125 $ |
Inclusions:
Accommodation in Suzdal in 4* (Azimut Suzdal or Pushkarskya Sloboda) – 1 night;
Accommodation in Moscow in 4* international chain hotels (Holiday Inn Seligerskaya, Suschevsky, Sokolniki, Novotel Center or similar 4*) – 1 night;
Meals: 2 BF; 2 LN; 2 DN
A/c transport as per itinerary
Departure transfer without guide
English-speaking guide as per itinerary
Entrance fees as per itinerary
Day 4 Moscow – Sergiev Posad- Suzdal
Breakfast at the hotel
08:00 AM from hotel
Drive to Sergiev Posad – the only city in the Moscow Region to be included in the Golden Ring is Sergiev Posad which is closely linked with the UNESCO-protected Troitse-Sergieva Lavra which was founded in the 14th century by St Sergius of Radonezh. The Lavra is now one of the most important religious sites in Russian and St Sergius is one of the most revered native Russian saints.
Lunch
Drive to Suzdal.
Arrival and accommodation at the hotel.
Dinner
Day 5 Suzdal – Vladimir – Moscow
Breakfast at the hotel and check-out
09:00 AM from hotel
Suzdal is often referred to as an open-air museum for the number of old buildings that have been preserved and the lack of industrialization. Several sights are protected by UNESCO as the White Stone Monuments of Vladimir and Suzdal. Highlights include the Spaso-Yefimiev Monastery, which is now a museum, and the museums of the kremlin. Visit The Kremlin is the oldest part of Suzdal, dating from the 10th century. It is a predecessor of the Moscow Kremlin.
Lunch at local restaurant and drive to Vladimir
Vladimir as the former capital of medieval Russia, Vladimir is a very historically important city. It is somewhat more industrial than its neighbor of Suzdal but its Golden Gates, St Demetrius' Cathedral and the Dormition Cathedral are UNESCO protected and masterpieces of ancient Russian architecture.
Drive way back to Moscow.
Dinner at the hotel and accommodation.
Day 6 Moscow
Breakfast at the hotel.
Check-out from hotel before 12:00
Transfer to the airport